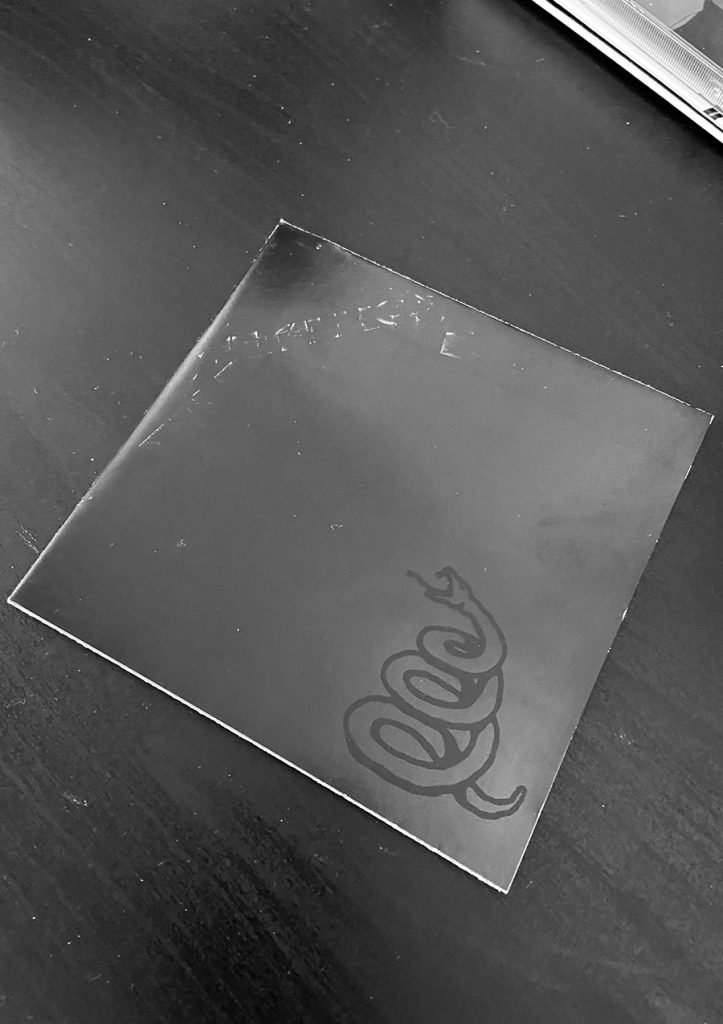 ---
If I think of black, one album instantly springs to mind: Metallica – "Metallica" commonly known as The Black Album. It's a nice contrast to White – The White Album.
This Google search (other search engines are available), I found lots of others
Prince
The Damned
Weezer
J-Z
The Beatles
Yes, there's even a Beatles album, an unofficial compilation of solo stuff I wasn't aware of! I'll track down the above for further study later.
Metallica's album is a Metal standard, containing some absolute classic songs: Enter Sandman, Sad But True, The Unforgiven, Nothing Else Matters.
Mu and I got to see Metallica at Glastonbury in 2014 (see A Condensed History Pt. 5). Down at the front, inches away from Trujillo, killer concert. We even managed to catch one of the black beach balls that were released. It's packed away in a trunk somewhere. There's a review of the gig

I played "Metallica" The Black Album today and it's good. Hetfield's bark, Kirk Hammet's guitar, Lars Ulrich's pounding drumming and Jason Newsted's bass all come together to create one of Metal's key albums.