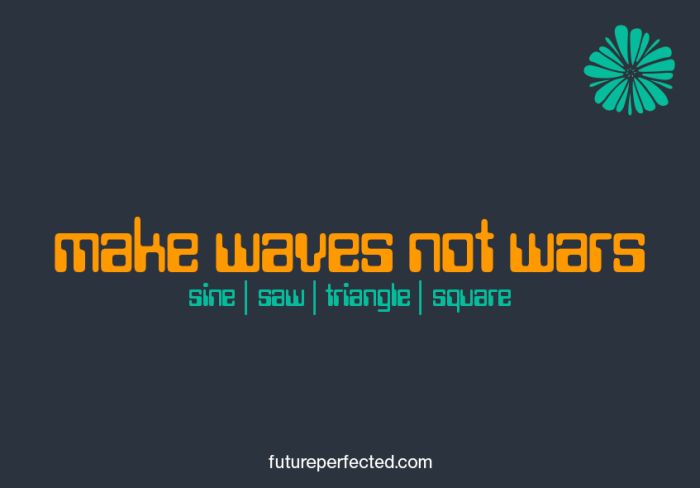 make waves not wars – inspired by futureperfected from its music perspective.
I originally started this blog as 'Not everyone creates, someone has to adore'. However, the more astute amongst you will have noted a more recent, subtle addendum. The 'But then again…'.
I'm starting to create music*, specifically for futureperfected. It's at a very early stage but I have a modest 'studio' set up and I've developed a plan for what to create (I'll share both in later posts). The music will be electronic – analog/digital with synthesis at its heart.
I'm constantly inspired by Tangerine Dream (see Listening to – 14-10-2022). More recently; Spacewave – Cosmic Relaxation and State Azure who are both regularly on YouTube rotation are gaining my attention. There are, however, many inspirations. They include New Order and Fad Gadget to name but two. With that said, It shows I'm not going to be locked into any specific time period.
With so much doom and gloom in the world (in both the real and futureperfected) I find the above pertinent – make waves not wars. Please note the lower-case denotation – not preaching, just waving…
*Please take 'starting to create music' as 'not yet created but nearly at the point of starting…'
Peace and music
rp