A new stylus for a new year.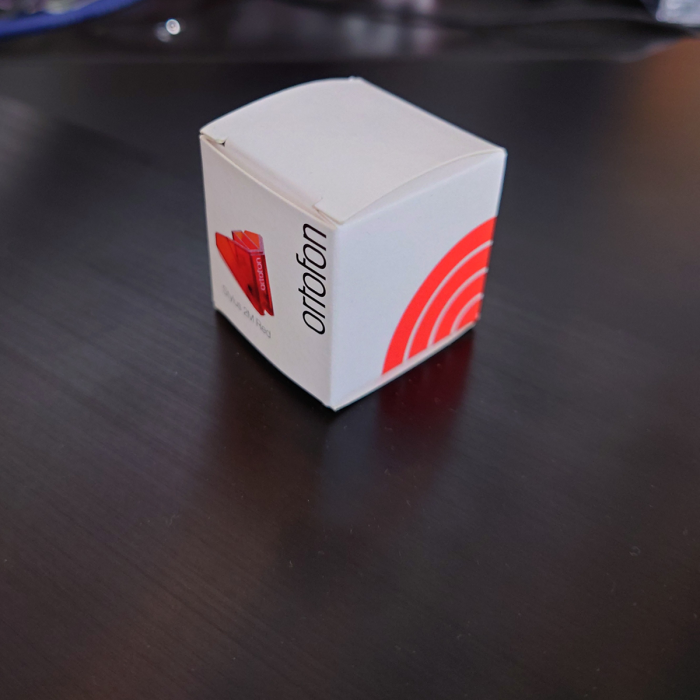 I have had the same stylus on my turntable since I bought it, which was many years ago. This isn't as bad as it sounds as I don't play vinyl obsessively, every day. I also play CD's and play music on my laptop.
Throughout 2022 I increased my vinyl collection, with some second hand vinyl and some new. Before I start to play some of this, I have a new stylus, ready to be installed. It makes sense to protect my investment by ensuring the pointy bit connected to my cartridge is acting as it should, rather than as a nail, gouging the grooves!
I have a modest vinyl setup: a Project Debut Carbon turntable with an Ortofon 2M Red and a Cambridge Audio Phono Pre-Stage Amplifier.
I have an upgrade path defined as follows
[X] Replace Ortofon 2M Red
[ ] Upgrade Ortofon 2M Red to Ortofon 2M Blue
[ ] Replace Project Debut Carbon turntable with Technics SL-1500C turntable
[ ] Upgrade Ortofon 2M Red to Ortofon 2M Blue
It's just the current financial climate that's stalled my progression along this path…
So, once installed, here is a preview of what's queued for play?
New
. Cabaret Voltaire – DEKADRONE
. Cabaret Voltaire – BN9DRONE
. New Order – Republic
Secondhand
. Tangerine Dream – Atem
. Tangerine Dream – Sorcerer Soundtrack
Peace and music
rp