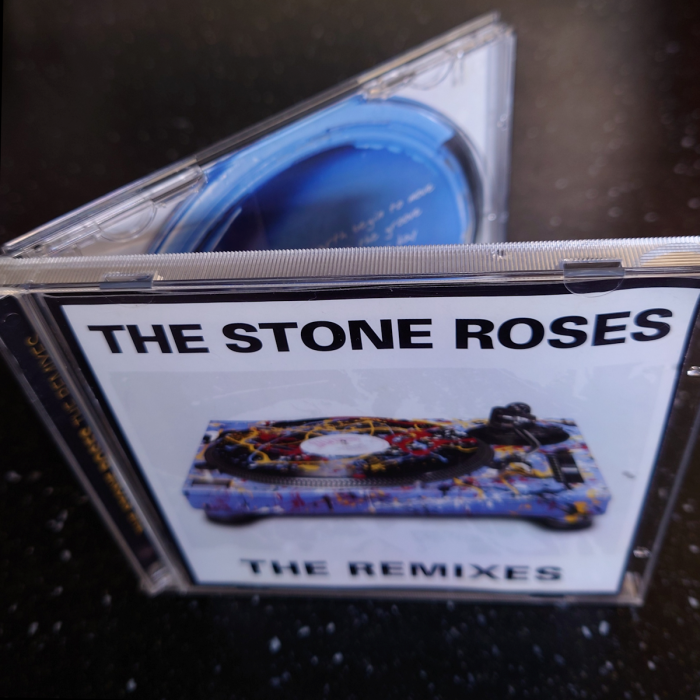 Of late I've been watching and listening to a lot of Techno and House, on YouTube. I've been away from my music collection (the physical one). However, now back aboard Silverdale it's got me hyperlinking. I decided to dust off (literally) and look through my CD collection and came across The Stone Roses – The Remixes.
I vaguely remember ripping off the shrink wrap to this and playing a few tracks and then stopping. I'm pretty sure I didn't play it all the way through. Somehow, it wasn't the right time. Now, looking through the listing, I see why I was attracted to it: 'A Guy Called Gerald', '808 State', 'Paul Oakenfold & Steve Osborne', 'Rabbit in the Moon', Justin Robertson'.
I'm playing through it as we speak and it's a nostalgia trip of great songs and great artists.
This will spur me on to dig out CD's and hyperlink with old favourite tracks by the artists in my collection, mentioned above.
A Guy Called Gerald – Voodoo Ray. I don't actually own this but remember vividly, listening to it, in the car, queueing to get into Glastonbury one year
Blueprint – 808 State
Essential Selection '98 Pete Tong/Paul Oakenfold (Da Hool – meet her at the Loveparade (Nalin & Kane Mix))
Out of Body Experience – Rabbit in the Moon on Northern Exposure Sasha and John Digweed
I love the sonic hyperlinking that music brings.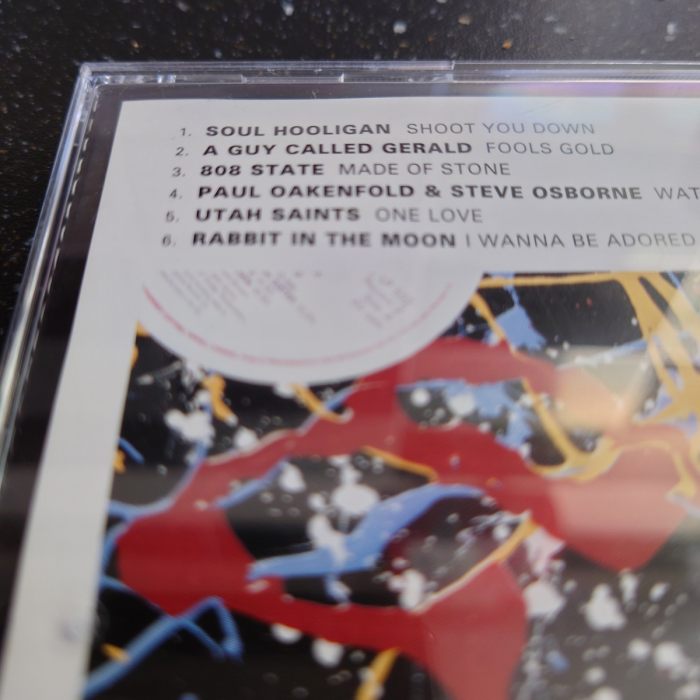 Peace and music
rp