A Condensed History Pt. 5
As discussed in The Start of a Music Blog, this is Pt. 5 of a condensed history of my love of music as a fan. It covers a new Millennium and a love of Metal.
You might want to start at A Condensed History Pt. 1
2000 – 2010
A New Millennium
As we moved into the new Millennium, I got the opportunity to upgrade to a more audiophile stereo system. I spent time at Sevenoaks Sound & Vision auditioning equipment. I looked at lots of systems which were totally un-affordable but ended up with something I was happy with. It was a Musical Fidelity integrated amp and source (CD Player) with Ruark floorstanding speakers.
The music I was listening to at the time was the CD of Beth Orton's "Trailer Park" (1996) which I used for auditioning the CD Player and Roxy Music. The Beth Orton was excellent for auditioning, the Roxy's, not so much The Roxy CDs are notoriously bad versions. I still have my original "For Your Pleasure" and "Stranded" on vinyl.
In Concert – Part V
2000's
At some point, I took my Daughter and friend/s to a Swindon Festival in the park. I distinctly remember 10 CC and Tony Hadley playing along with a 'Boy Band' (we think 911) but I struggled to find a record of it anywhere across the internet!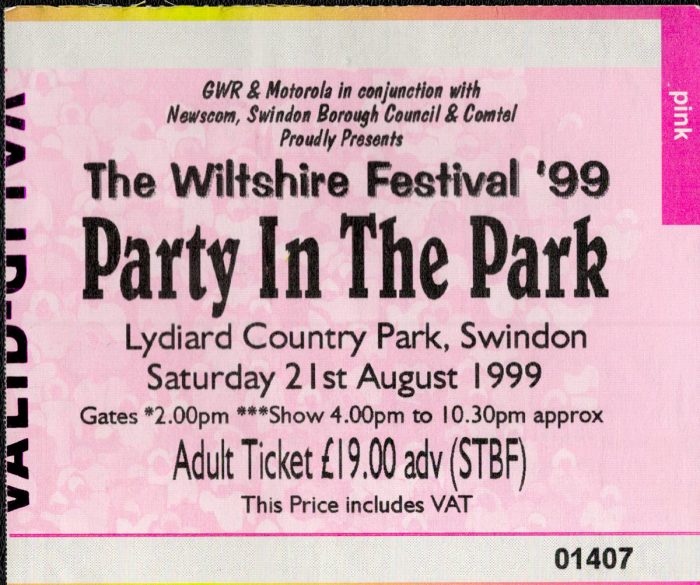 In February 2002 I took my daughter and son to their first concert. It was Ash supported by Hundred Reasons at The Oasis in Swindon. I got hit on the head by a bottle, the kids were amused no end. It was a good gig and I like to think it was a milestone on the way to their music appreciation.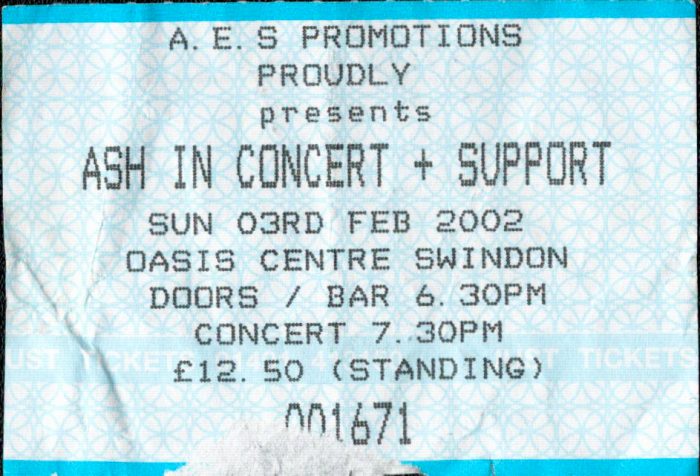 In 2002 I also went to Ozzfest at Donnington Park and took my son – Black Label Society, Cradle of Filth, System of a Down, Ozzy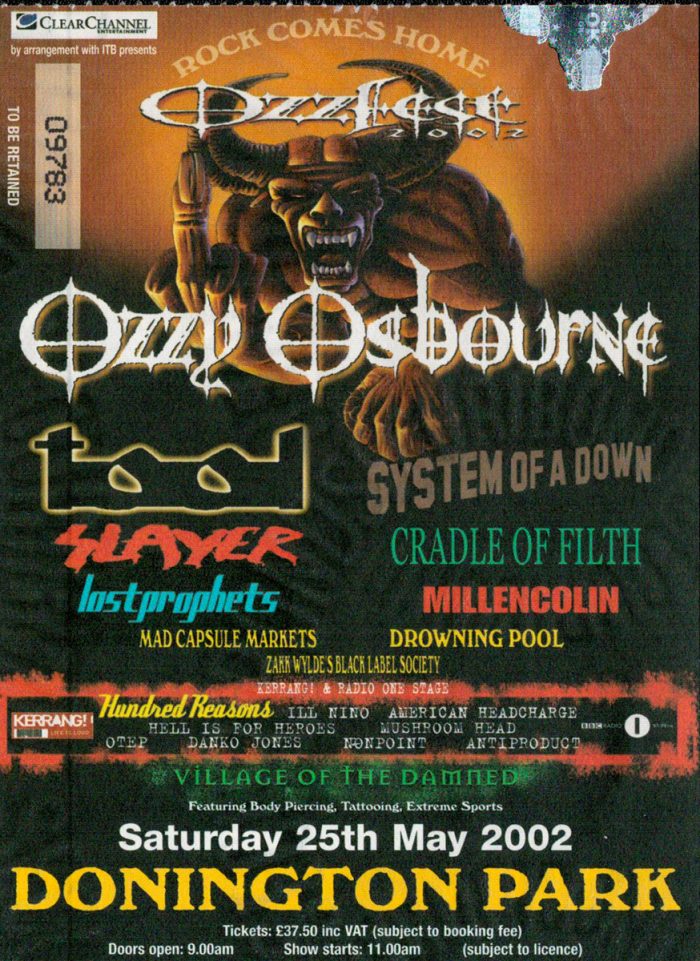 Iron Maiden
As I look through my vinyl collection, I find Killers By Iron Maiden. I have no recollection of buying this. The album was released back in 1981. Iron Maiden didn't make an impression on me until now. I started to discover their history and backlog and amassed a significant amount of their CDs over time, including the 'metal box'.
Maiden have been important for metal, from the NWOBHM (love the way that rolls off the tongue), right through to today. Subsequent generations have flown this band's flag.
In Concert – Part VI
Iron Maiden
Paris – Iron Maiden June 25, 2003 – Palais Omnisports de Paris-Bercy

Took my son to see Maiden at Palais Omnisports de Paris-Bercy. We drove to Dover from Wiltshire as the sun went down and spent the night in a car park, sleeping in the car until we could board the ferry. It was an uncomfortable night in a Citroen C3, not known for its spacious, reclining seats! The trip had all been arranged by the Iron Maiden Fan Club and in the morning, we boarded the ferry, along with many other fans. In France, there was a coach journey to Paris. We queued outside the Palais Omnisports de Paris, in the baking sun, along with thousands of other fans – singing. It was a great gig and a great time.
2008 – Twickenham – Somewhere Back In Time tour

I saw Maiden at Twickenham in 2008, the only UK gig that year. I took mu. We had a great time in the sun, pre-entry pints in some pub in Twickenham, great, great atmosphere and another great gig.
It was in the 2000s that I discovered Marillion, one of the greatest bands. The first four albums with Fish and subsequent albums with H give such a breadth of music. If I could only listen to one band, I think it would be Marillion.
Of course, without Marillion, there would be no Transatlantic and that doesn't bear thinking about!
Glastonbury
The 2000's are also memorable as the time mu and I first went to Glastonbury. Our son had gone, with a friend whose Mother was working at the festival. mu and I were apprehensive but glad he had the opportunity. It wasn't something we ever had.
We lived in Wiltshire and Pilton was on the doorstep. We first went in 2008 and it was like coming home. Just the greatest place, even then when everyone was saying it had lost its soul or it wasn't as good as the early days. There were great bands, great Vegetarian food and you could still get out of the way of the crowds and chill. We went back subsequent years.
Our years at Glastonbury were the best and left us with amazing memories of bands we'd wanted to see and new bands we'd never even knew we had wanted to see. Glastonbury brought discovery – to a new place, new music and ourselves…
It may seem like I barely scape the surface of Glastonbury here at the In Concert – Part VII but this is intentional. I intend to blog in a lot more detail about our Glastonbury times, along with other Festivals.
In Concert – Part VII
2004 The Orb – master of the ultraworld
2004 Paul Weller at Westonbirt Arboretum

an outside concert which therefore led to a sit down concert
2005 Jools Holland at Westonbirt Arboretum

another outside concert which therefore led to a sit down concert
2005 Marillion – Not Quite Christmas tour

I drove from Wiltshire to Ayelsbury in Buckinghamshire and saw the gig at the Civic Centre. I was back as a student at that time, taking a degree in Nursing. This was therapy 😉
2006 Blind Guardian at KoKo

A chance to see Blind Guardian with mu, one of my all time favourite bands.
Such a great time – "The Bard's Song (In the Forest)" sublime!
2008 Glastonbury – as mentioned, our first Glastonbury

It was the first one, I had lots of plans but due to the sheer size of the place and everything that was on offer, they were all shot to bits !
Did get to see Banco de Gaia tho'

2009 Glastonbury – our second Glastonbury

I was a little more prepared (or de-prepared) as to what to expect.
Saw the incredible Daevid Allen and Gong
Here ends A Condensed History Pt. 5.
The next post – A Condensed History Pt. 6