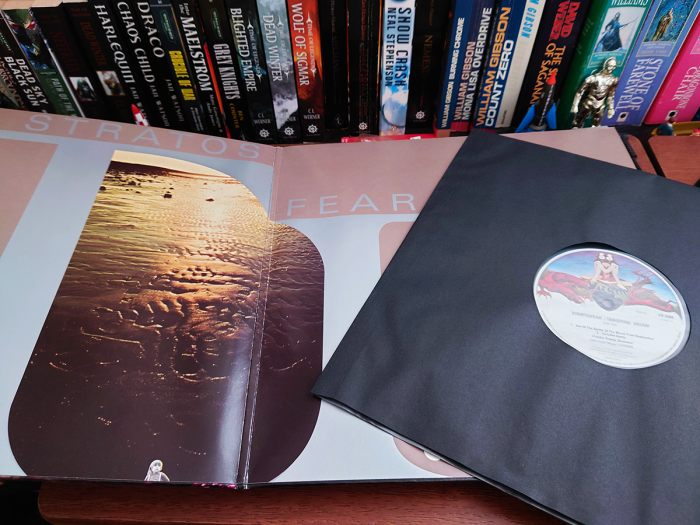 Listening to – 14-10-2022: listening to Stratosfear by Tangerine Dream. Released in 1976 with its striking album cover. I bought the vinyl much more recently than 1976 (a few years ago) and I must admit, I've played it rarely. It's the vinyl re-pressing.
The title track 'Stratosfear' is classic Tangerine Dream but the further tracks are more guitar-based than synth-based. The tracks each have beautifully descriptive titles and playing it again, I gained a new-found respect for the album.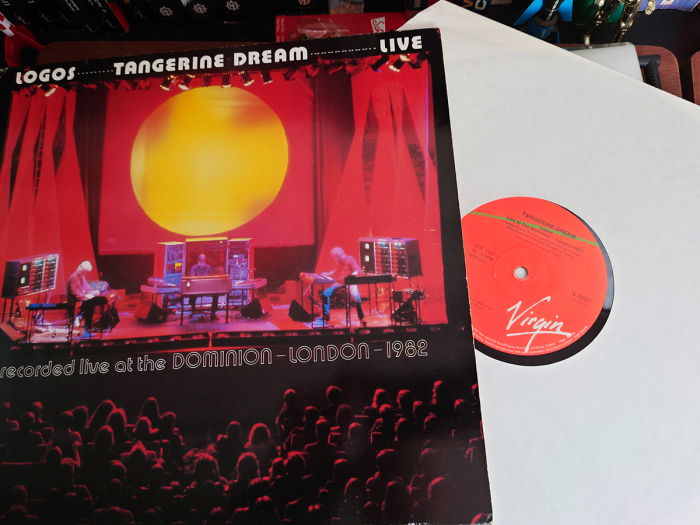 Later, I was listening to Logos by Tangerine Dream – my first listen. I purchased this vinyl very recently and it's the original 1982 release. I got it at Fine City Sounds, in Norwich. It was in such good condition; I couldn't pass up the opportunity. I'm so glad I did. Recorded at the Dominion, London I would say for me, this is quintessential TD. It features Franke, Schmoelling & Froese rather than the classic Franke (misspelled 'Farnke' on the re-press), Froese & Baumann line-up of Stratosfear.
The album cover of the trio, on stage with an array of synthesizers, under a yellow disk bathed in red light is iconic.
Both albums are on Virgin but with distinct logos (no pun intended). Stratosfear has the decidedly 1970's feel while Logos has an '80's vibe.
I have found one thing that links these two albums (apart from the fact that they are by Tangerine Dream and apart from the fact that they are vinyl etc.) and that is; they both have spelling mistakes
In addition to the aforementioned 'Farnke' mistake on Stratosfear, Logos has the 2nd track on Side 2 on the album as Dominion, whereas it is printed as Dominon on the back of the cover 🙂
Interesting that…
Peace and music
rp