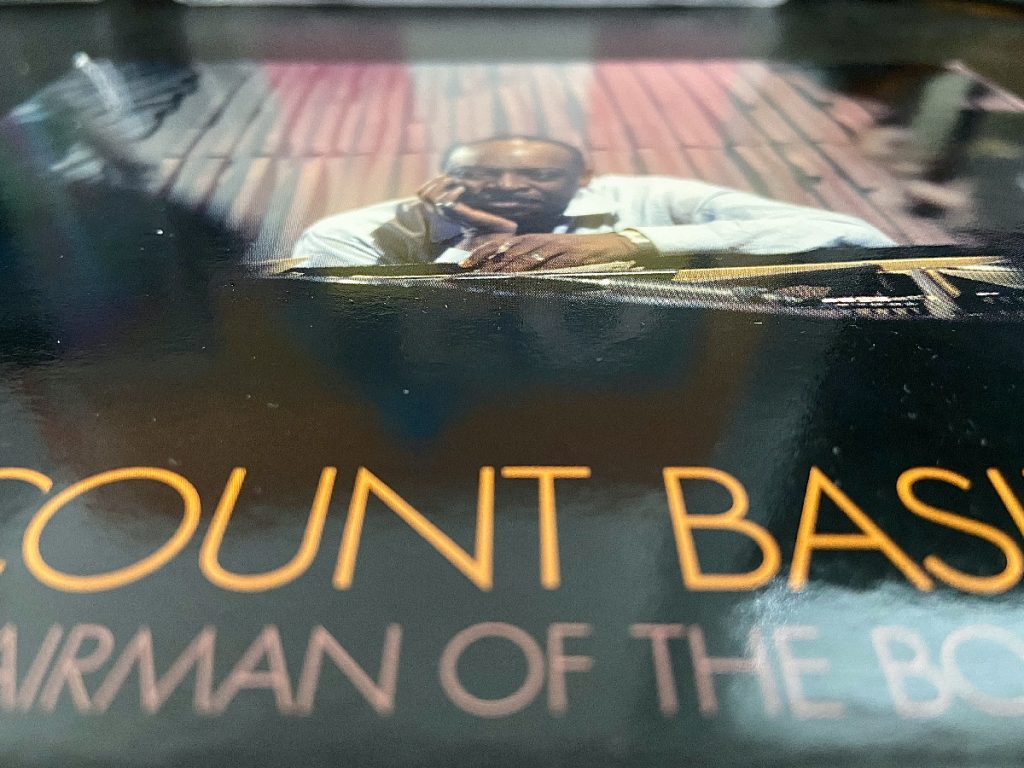 As mentioned in A Condensed History Pt. 6 in All That Jazz, I came to Jazz a lot later in my history. With Chairman of the Board, Jazz becomes a whole lot more important.
My first foray was via Rough Trade Records in Bristol. It was here that I purchased some vinyl
The ROUGH GUIDE to Thelonius Monk – World Music Network (Vinyl)
John Coltrane – "Giant Steps" – Atlantic (Vinyl)
Bird & Diz – Verve Recordings (Vinyl)
Sonny Rollins – Archive of Folk Music Jazz Series (Vinyl)
Chairman of the Board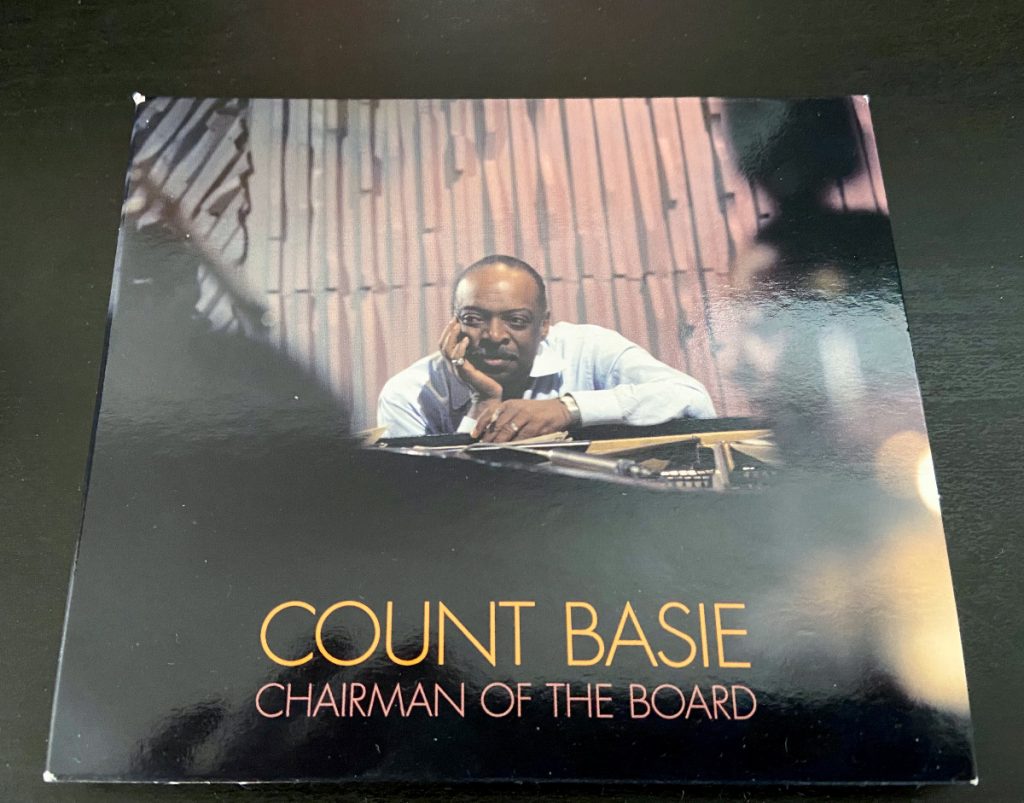 This was back in 2019. Today, I was listening to "Chairman of the Board" – Band sound – swing – Blues – the CD – MatchBall – 3 bonus tracks – alternative cover and lots of liner notes. Count Basie was a key Big Band Jazz Leader/Composer/Arranger of the Swing era.
This was from my second foray into Jazz where I was getting more acclimatised to the genre but still trying to determine what I liked best. Jazz is an enormous field and there are many kinds of Jazz. As mentioned, Basie was from the Band sound, Swing era, earlier on in Jazz' history. He did however continue into the late '50's, where Chairman of the Board hails from.
Some More Jazz
At the same time, I obtained some Duke Ellington – Duke Ellington at Newport – Not Now Music (CD) and some Oscar Peterson – Oscar Peterson Trio – Night Train – Jazzplus/Verve/Universal (CD).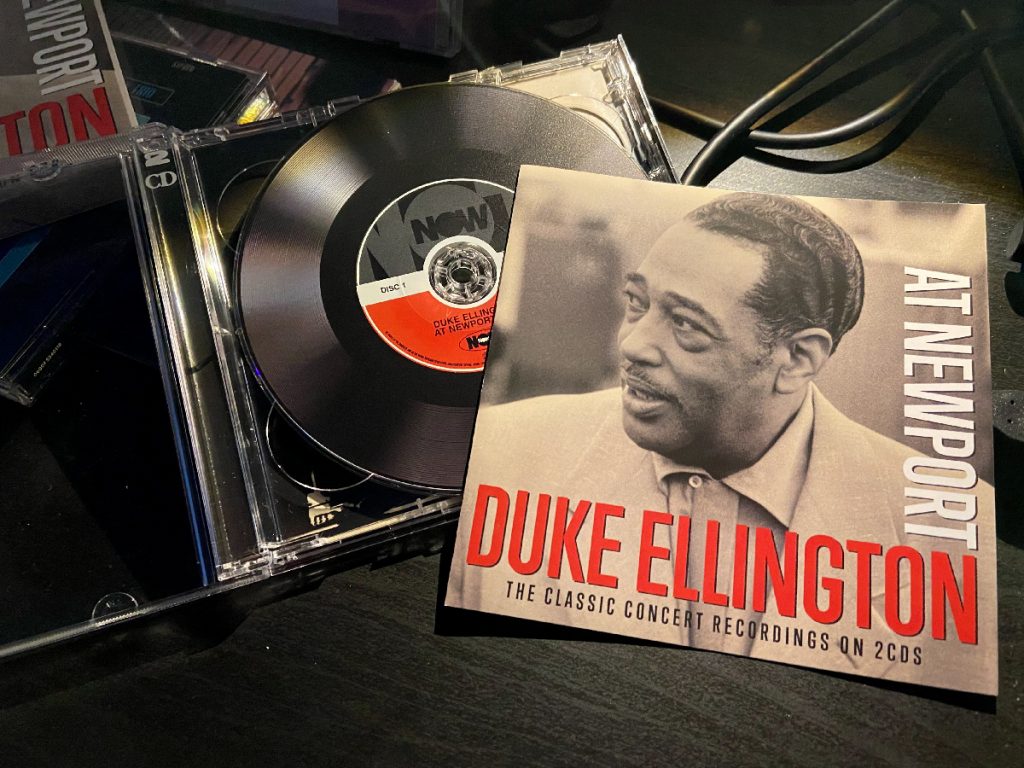 At Newport sees Duke Ellington play the Newport Jazz Festival at Rhode Island in the States. It is considered a re-establishment of his reputation which had ebbed. Great liner notes.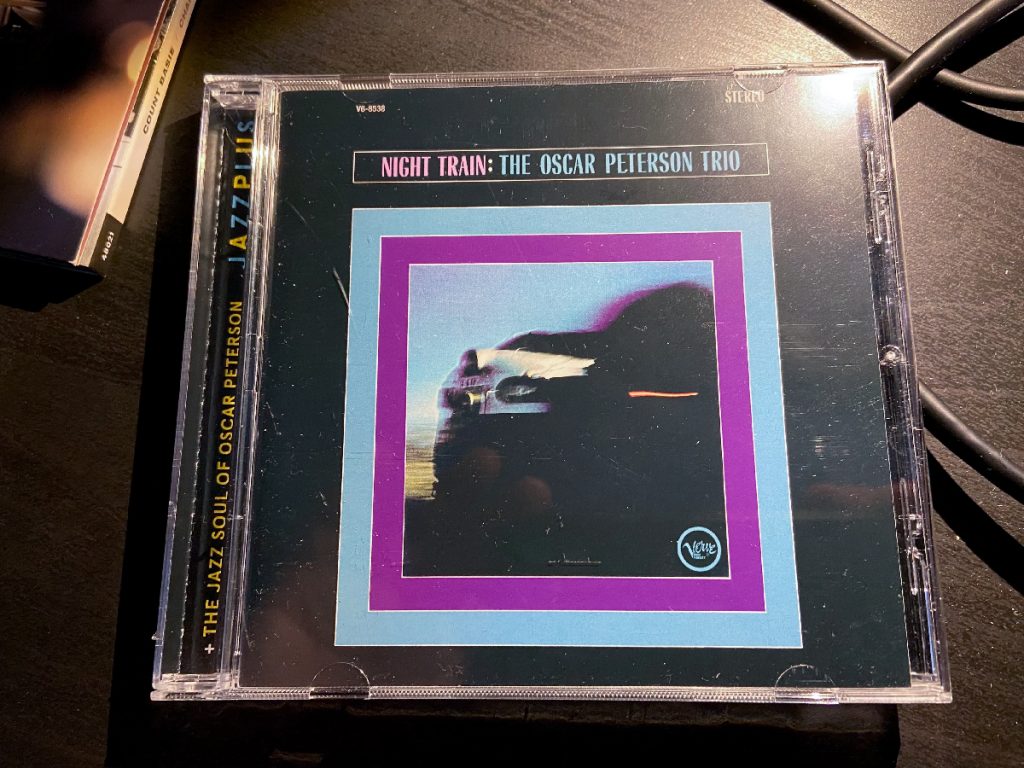 Night Train is one of my favourite Jazz albums: "Night Train", "C Jam Blues", "Bag's Groove" are just three of the amazing tracks on this album.
Following on from the above, I bought "Duke Ellington meets Count Basie in Battle Royal" – Waxtime (Vinyl) and then today, I got the opportunity to source Count Basie & Oscar Peterson – "Night Rider" (Vinyl).
So, there's a nice synergy linking these musicians together. Also, "Night Train" has a Peterson version of "Moten Swing" and "Chairman of the Board" provides a Live version by Basie. Different explorations of the same Swing.
Jazz is becoming an important part of my music appreciation. I recently finished reading "Jazz: A Beginner's Guide (Beginner's Guides)" by Stuart Nicholson. It has been an invaluable guide through the history of Jazz.