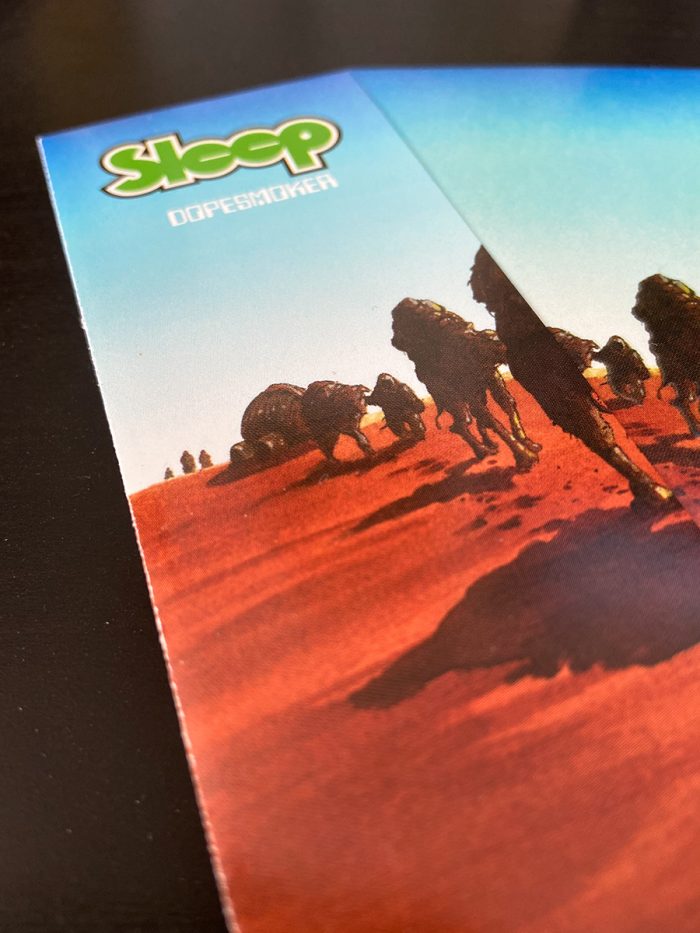 I'm going in!
Sleep – Dopesmoker – one hour three minutes and thirty four seconds of riff…
I'm playing the CD version as it's an all in one hit. No stopping to flip vinyl. It's all about the tone. Following the mesmeric bass and guitar lines, punctuated by the clatter of drum and cymbal early on, takes you to a place. Matt Pike's guitar solo enters, Al Cisneros' vocals enter then back to heavy riffage.
I'm in awe of this band.