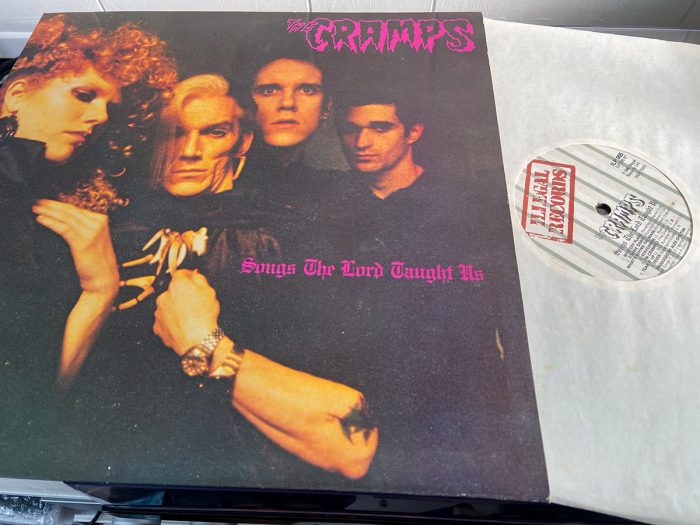 The band that embodied Rock & Roll for me were The Cramps. They were Punk, they were Rockabilly, the spawned Psychobilly but first and foremost they were Rock & Roll.
First Encounters
My encounters with The Cramps were through their first album release: "Songs The Lord Taught Us". A dark cover with orange lit portrait faces, that Cramps logo in fluorescent pink and the album title in a Gothic typeface.
Oh, it is such a good album with tracks such as "Garbageman", "Sunglasses After Dark", "Mystery Plane", "I'm Cramped" and finishing with the mighty "Fever" of which this has to be my all-time favourite version of this song. There isn't a bad song on the album.
The band in this incarnation are Lux Interior, Poison Ivy, Bryan Gregory and Nick Knox. The album is from 1980 but I thought it was earlier until I picked it up again today. It feels like it should be earlier. It feels Punk..
I'm really appreciating Ivy's Gretsch guitar. I'm assuming it's the Gretsch '58 6120, an absolute monster of a sound. I've just bought a Gretsch to teach myself guitar. It's not a hollow body (It's the G5222 Electromatic Double Jet) but I aspire to a 6120.
Off the Bone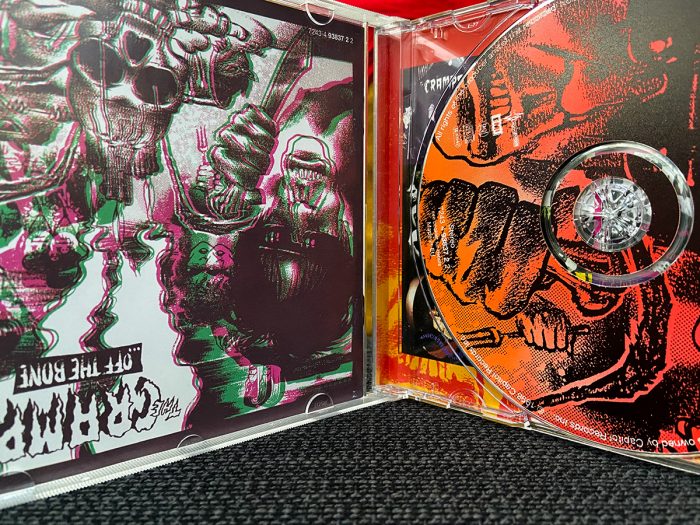 A lot more recently (1998) I bought the album "Off the Bone" on CD. It's got that great reversible cover where one's in 3D. This has everything on it. It has "Garbageman" once again but surrounded by classics like "Human Fly" – well, just every track. I realise, looking at the CD cover here, every single track is gold. There isn't a dud one (not that The Cramps have ever created a 'dud' track). I suddenly realise this is an 'Absolutely Recommended' album.
I ordered "Stay Sick" on CD as it contained "Bikini Girls with Machine Guns", "All Women are Bad" and "The Creature From the Black Leather Lagoon". I've just ordered the Live "Smell of Female" on vinyl from Raves from the Grave, in Frome – the greatest record shop in the universe. So, some new Cramps…
Unfortunately, Lux Interior sadly passed away in 2009 and this is when The Cramps ceased to be. Fortunately, there is lots and lots of footage of The Cramps, in their many incarnations on YouTube. I present some here for your delectation
"You've Got Good Taste"
Poison Ivy – "Peter Gunn Theme"
"Garbageman"
The Cramps Fanpage on Facebook
Great article on Vice here
The Cramps are a band that, once heard just can't be put away. They get under your skin, they give you fever, just like Rock & Roll…