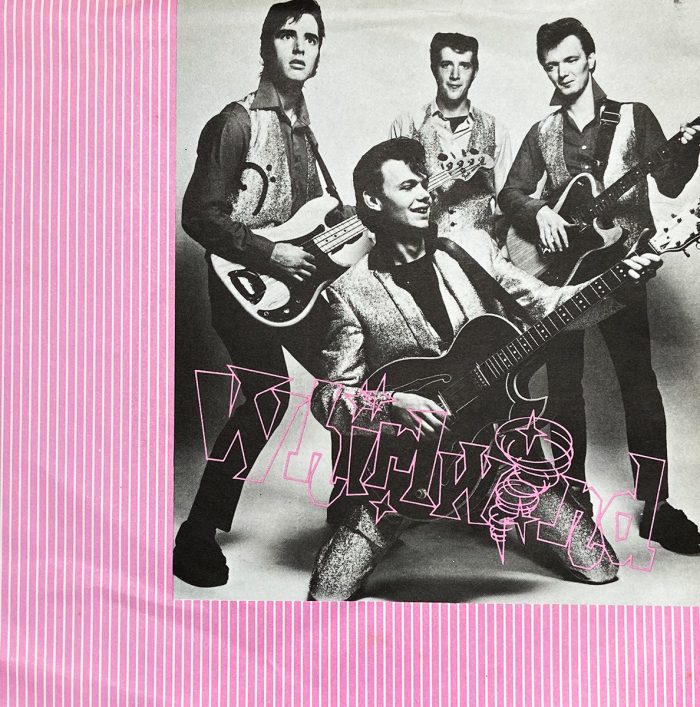 One of my all-time favourite songs is Blue Moon of Kentucky.
I first heard this song performed by the Rockabilly band Whirlwind in 1977. It was the height of Punk in England but Punk wasn't afraid of mixing genres. I was listening to the Ramones and the Clash and The Damned but there was something about this song. I still have a single by the band in an old 45 record box. Blue Moon of Kentucky was recorded on the band's album: "Blowing Up A Storm".
I went out and bought a pair of red suede creepers on the back of this. Pointed, full crepe sole with black detailing on top but man, they were heavy. They gave you that full Frankenstein drag when walking. As for dancing in? Well, let's just say it was slowed down. I had a lot of resepct for Teds after owning those shoes.
The band are still active today.
Later That Lifetime
I thought nothing more about this song for many a year but it was always there. I realised there were other versions. Elvis Presley released the track as his first single and there's a version on the '68 Comeback Special where he sings it again. He took the original and made a Rock & Roll song out of it.
It was a little more recently that I went back to the source: Bill Monroe.
Bill Monroe wrote the song in 1945 and performed at the Grand Ole Opry. It's considered Blue Grass and was written as a Waltz! I was astonished to find this out but it's obvious when you listen to Bill performing it with the Blue Grass Boys.
Blue Moon of Kentucky is a simple song but has stood the test of time as strongly as any song, ever. It has transformed from Bluegrass to Rock & Roll to Rockabilly – from 1945, through to 2019.
So, here are some key versions
Bill Monroe & the Bluegrass Boys – 1946 recording
Bill Monroe & the Bluegrass Boys
Elvis – 1954 version
Elvis – '68 Comeback Special (Remixed)
Paul McCartney & Wings version
The Beatles – Studio Jam version
Dave Edmunds version
Whirlwind – the one that started it for me
There are many more versions – YouTube's not going to search itself!