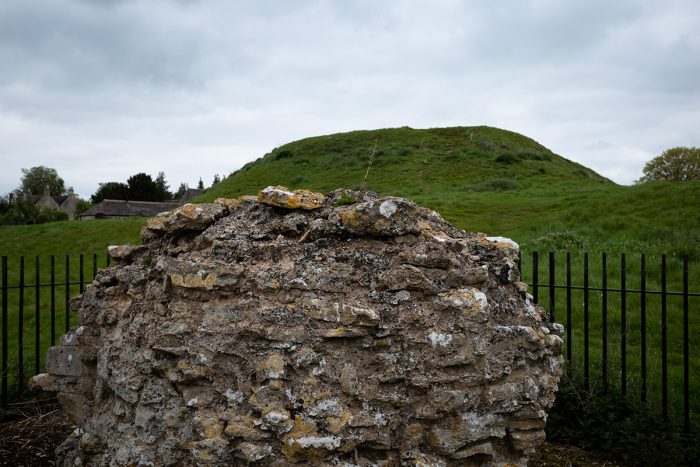 Fotheringhay has always been an evocative word to me. I probably first came across it in some history program but I remember hearing the word on the band Fairport Convention's album – "What we did on our holidays".
It is the first track, "Fotheringay" – written by Sandy Deny, 3 minutes and four seconds of melancholy. An exploration of what Mary Queen of Scots must must have experienced, condemned to a beheading.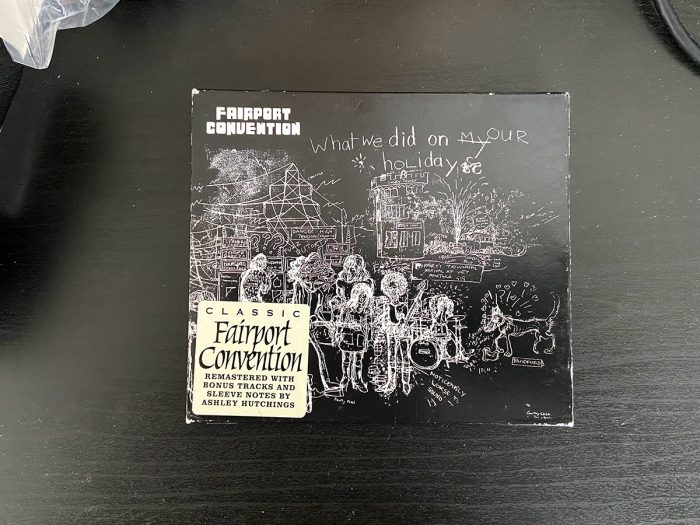 The track is magnificent, capturing a dark, sad moment in time and makes the purchase of this CD worthwhile, for it alone. There are several other good tracks including the band's single; "Meet On The Ledge". This isn't my favourite album, that's reserved for "Liege & Lief".
mu and I went to Fotheringhay today (note the spelling of the place compared with the spelling of the track). It is a quiet, peaceful place. A beautiful East Northamptonshire village with the river Nene by it. From the bailey, for that is all that remains of the Motte & Bailey castle, the river Nene passes by it.
One reason for visiting is that we will be moving Silverdale in the near future, via the river Nene and will possibly moor here. We will be on our way to Cambridgeshire. Another reason was to see the spot where Mary Queen of Scots violently lost their life and reflect.
I also found out that Sandy Denny, upon leaving Fairport Convention formed a band called Fotheringay and released an album of the same name.