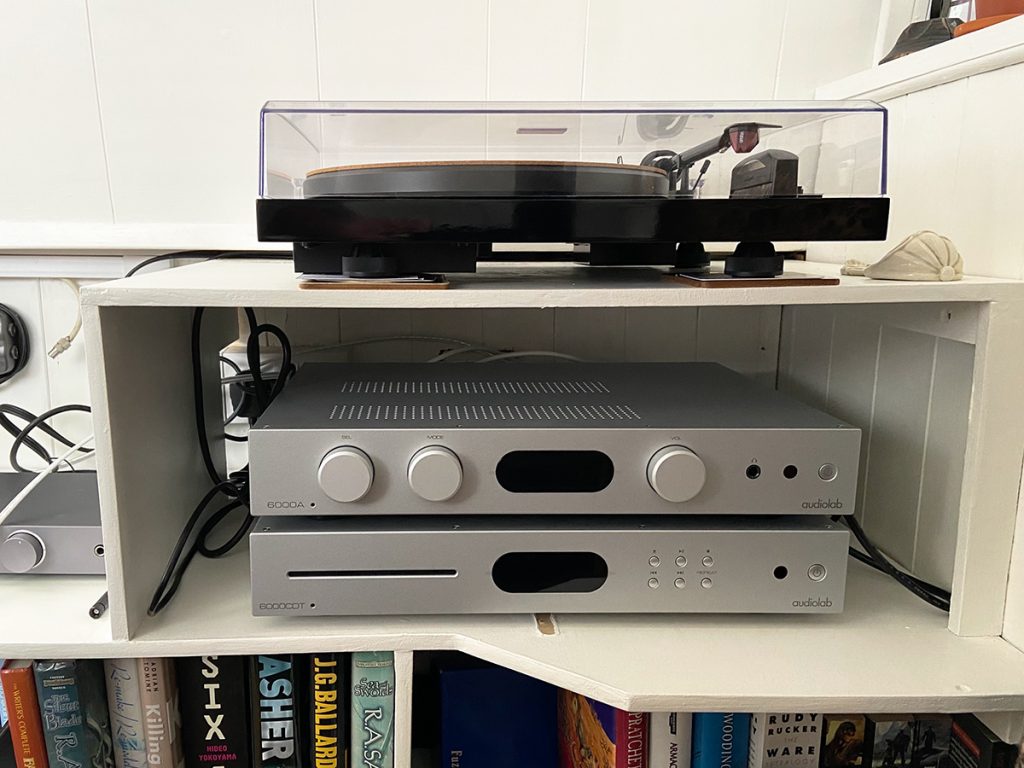 ---
A Change in Sound is Coming Pt 2 following on from yesterday's A Change in Sound is Coming Pt 1
I've had to move things about and even had to remove a small supporting strut (not really structural) but it means I have the system installed. I've hooked it up to the existing speakers for now.
One excellent by-product of this is that I've found some DVDs I thought I had got rid off, during the move. I hadn't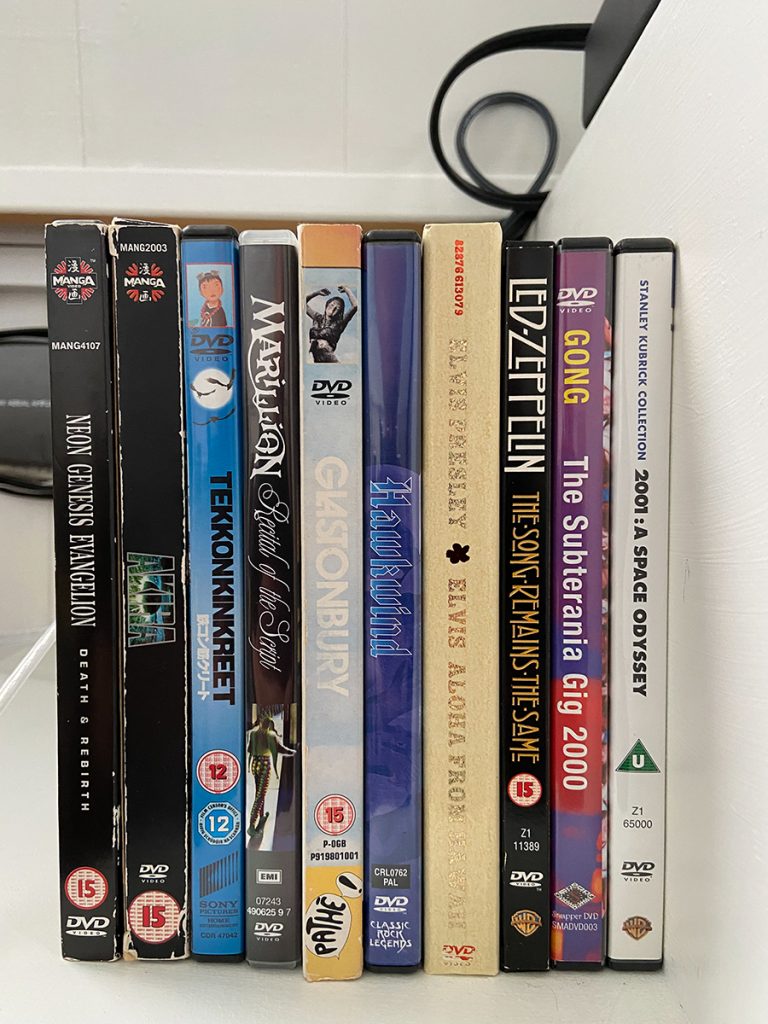 Marillion's "Recital of the Script" is still in my possession. It's the early, first album, Fish era Marillion. It captures them so well. I thought I'd lost it forever as it's difficult to obtain.
Another DVD was Gong's "The Subterania Gig 2000". This is Daevid Allen at his finest. Mu & I were lucky enough to see Gong play at Glastonbury in 2008. It was late at night, on the Sunday at The Glade. David was all in White – magical.
I'm so pleased I still have these.
So, how does it sound? After a non-start (had the OP-1 channel selected, not the DG 1) it sounds Amazing!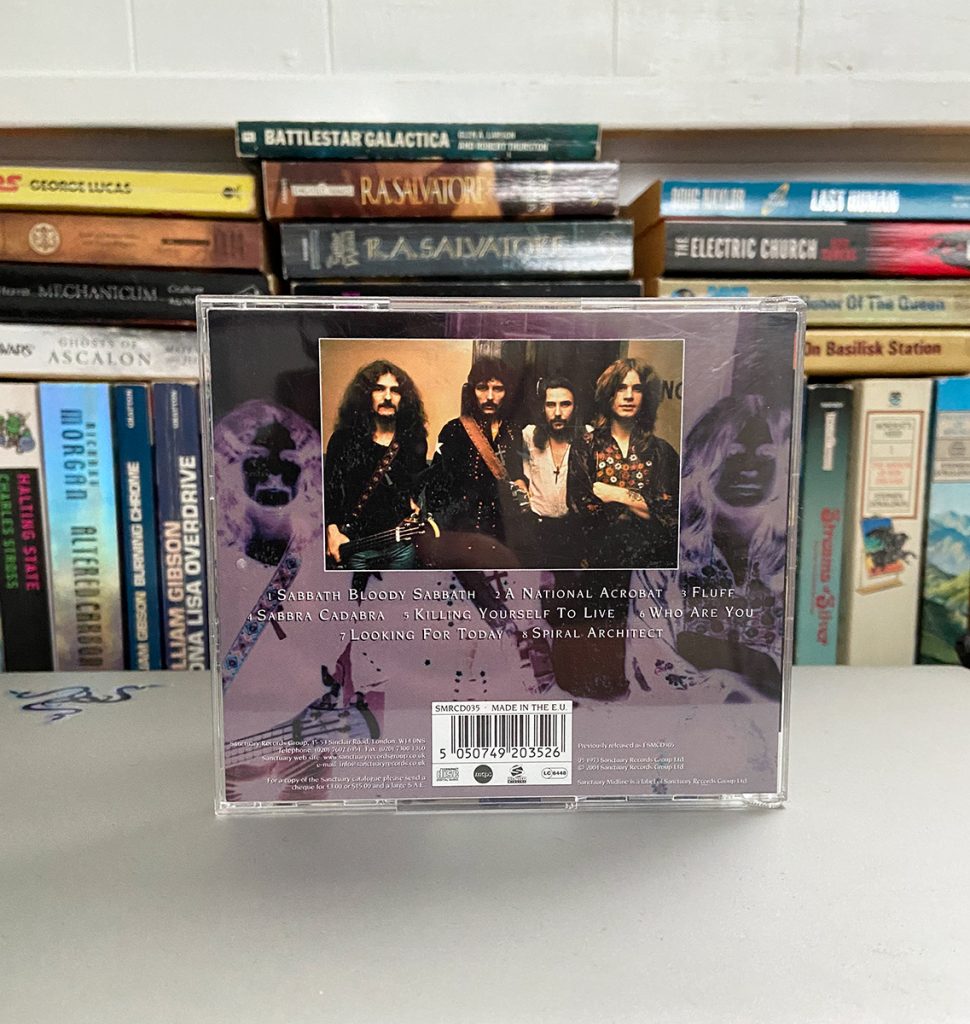 I'm playing "Sabbath Bloody Sabbath" again – there's just so much more presence. Going through every CD in my collection (tall order, many CDs, much time needed) is going to be like listening for the first time, each time!
Sleep's "Sleep's Holy Mountain" and the track "Dragonaut" next. Listening, this will definitely benefit from the new speakers, once they're hooked up. There'll be a better bass response. But still, amazing.
"Aquarian" next and it is just so good. I didn't realise just how good until this play through. You just have to keep playing "Sleep's Holy Mountain" – from the subliminal to the sublime.
And then "From Beyond" – just amazing!