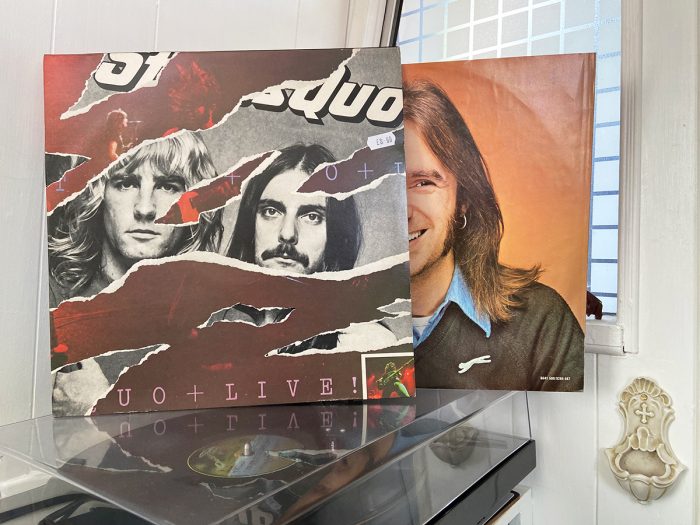 There's this one band – Live! That band is Status Quo – Live! It also just happens to be the name of the album from October 1976 (recorded) 1977 (published).
Status Quo – Live on Vertigo is an album I owned a long time ago and like the way of quite a few of my albums, it got sold (see A Condensed History Pt. 2 – Difficult Times). I have wanted to replace it for many, many years. I hadn't, until Friday (28th May, to be precise).
A Rave from the Grave
I went to Frome, to Raves From The Grave – the vinyl and CD Aladdin's cave run by Richard. My all time favourite shop. I had been looking on eBay but I'm so glad I waited. Raves had three copies to choose from. I got to check the vinyl and the condition of the cover & inner sleeves. I chose the middle one in price – £8!
I'm playing it now, as I write this and the vinyl is as near perfect as you could ask for without buying a brand new copy (of which, there isn't).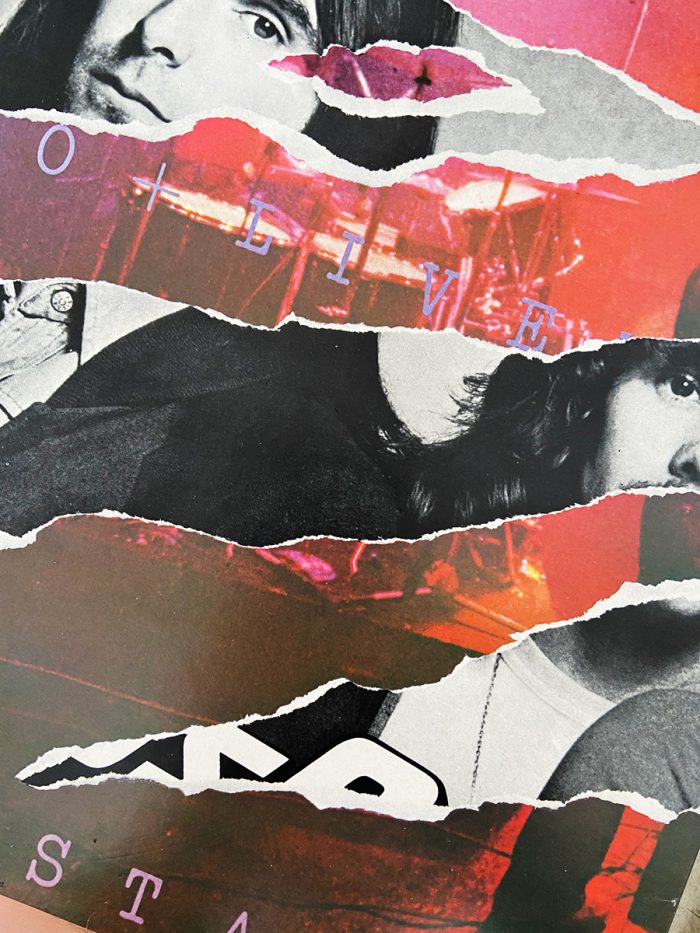 Go to Raves From The Grave – you won't be disappointed.
That Album Cover
I have always loved this album's cover, it's iconic. Looking at the sleeve notes, I see the design is by Hipgnosis, it's no wonder it's good (I hadn't been aware of this until now). The inner sleeves (it's a double album) are band member photos, one per side – bright, colourful smiling photos of four legends of Rock & Roll – John Goghlan, Francis Rossi, Richard Parfitt, Alan Lancaster. The vertigo vinyl labels are just fantastic! There's the swirl logo, that was incorporated into the relaunch logo. This relaunch logo depicts spaceships in a green and blue landscape. It has to be Roger Dean (just checked, it is – designed in 1973 for Vertigo's relaunch, called the 'Spaceship' or 'UFO' logo).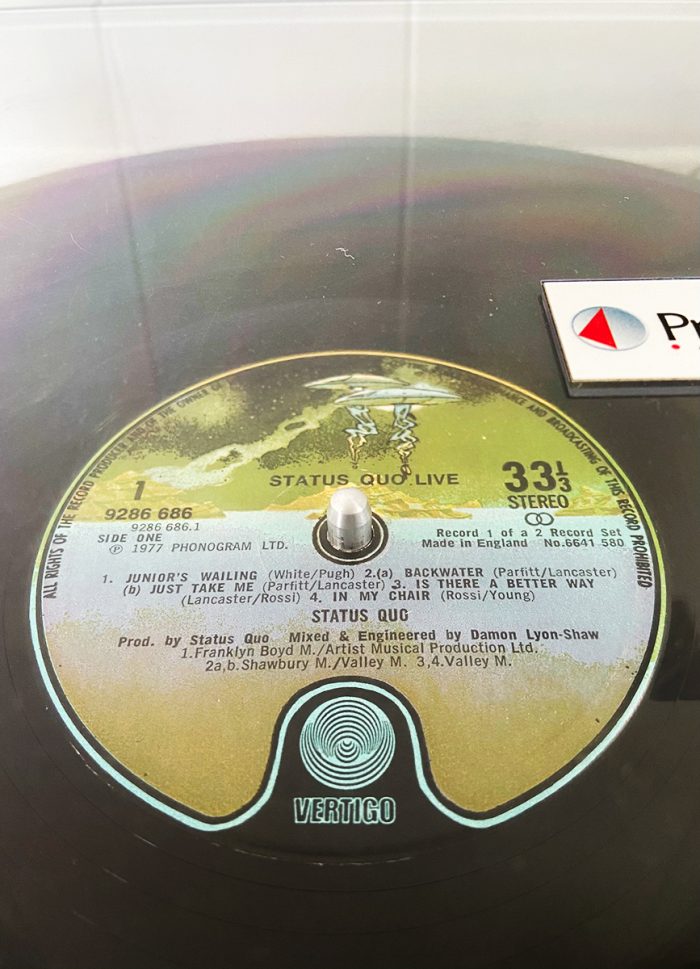 From the epic introduction at Apollo Theatre, Glasgow, through their opening track: "Junior's Wailing" and "Backwater" on Side 1 to "Most of the Time" and the epic "Forty-Five Hundred Times" on Side 2, Side 3's classics and ending with Side 4's ending with The Doors' "Roadhouse Blues". Every track is a joy to listen to. This album is the reason why Rock & Roll is what it is. Status Quo are modern masters of 12-Bar Blues.
Status Quo Live
mu and I got to see Status Quo at Glastonbury in 2009. My memory of the image of Francis Ross and Rick Parfitt stood against white Marshall amp cabinets is forever indelibly printed. Sadly, Rick Parfitt passed away in 2016 from a heart attack. This Live album, of quo at their finest is such a great legacy.
This is an Absolutely Recommended album without reservation.

Vertigo Records | Logopedia | Fandom