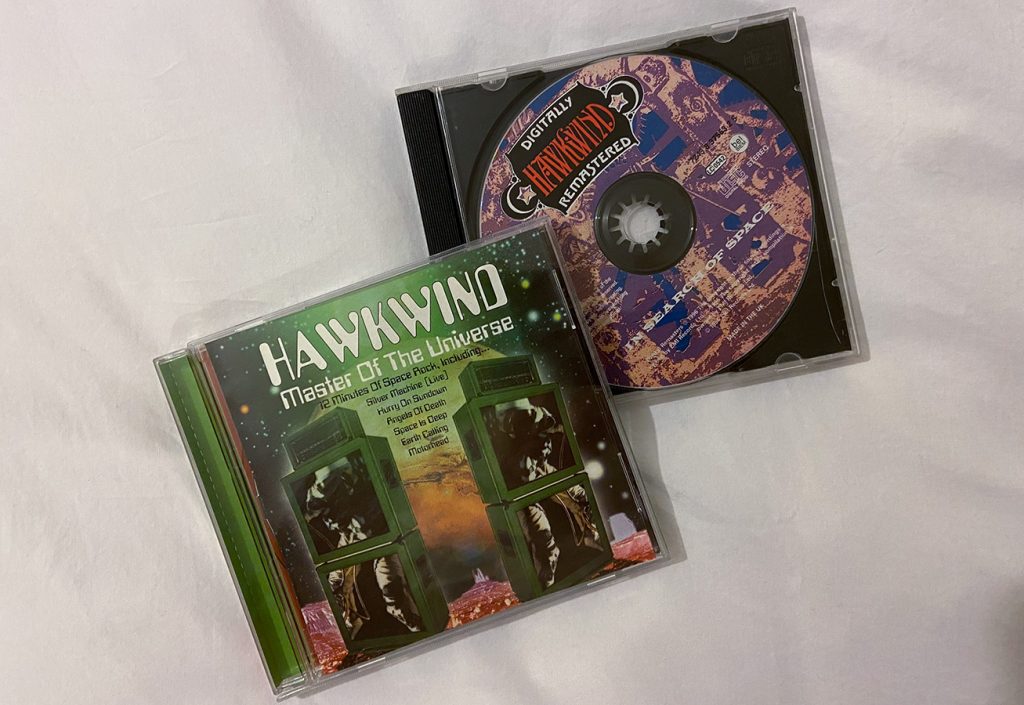 ---
Today, I was listening to Hawkwind – Master Of The Universe, a compilation CD of Live cuts from across Hawkwind's discography.
I saw Hawkwind live in the '70's (see A Condensed History Pt. 2). A magnificent live band. This CD doesn't have the best ever quality live versions but it does have "High Rise", one of my all time favourite tracks by them. J. G. Ballard inspired the song with his story of the same name. A great author.
Hawkwind are such a great influential band. Every time I play them, I get lost in a world of science fiction and fantasy, all mixed in with the real world.
Always a pleasure.