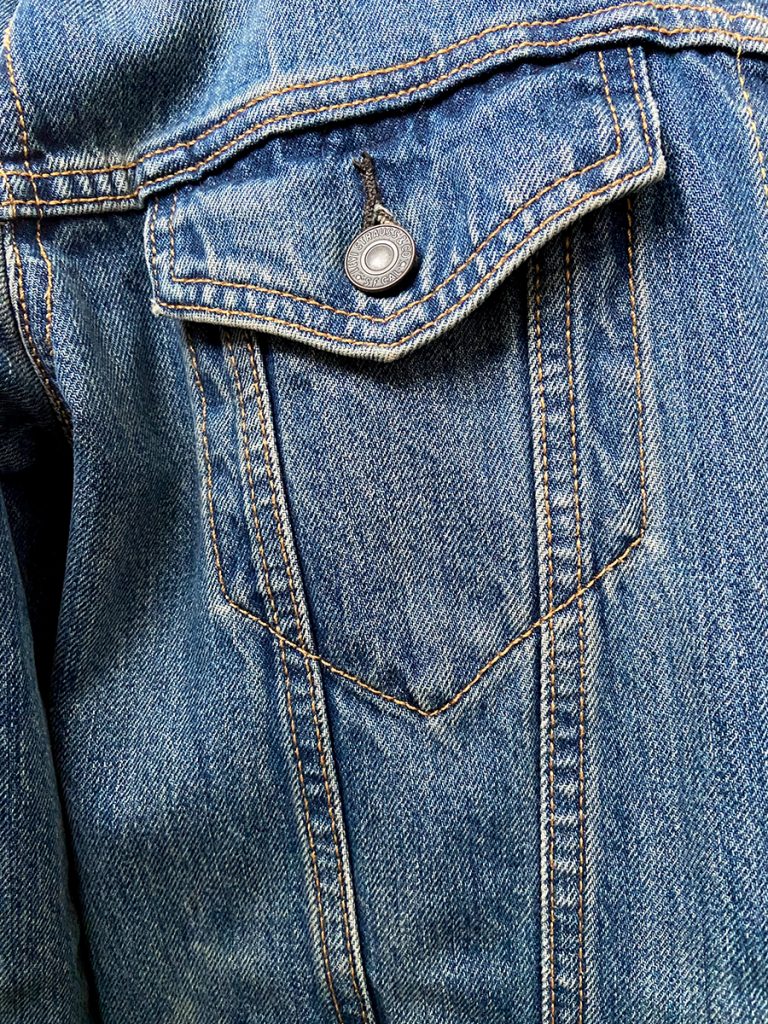 ---
Music is intrinsically linked with fashion and fashion is intrinsically linked with music. Down the ages, musical styles/movements/genres have spawned fashions or taken on fashions. Music genres differentiate themselves via the fashions associated with them.
A Denim for Every Decade
Denim says Rock – if you look in each decade, from the late '60's, '70's, '80's, '90's, '00's right up to today, you'll find denim. Flared, straight, baggy, narrow…
There's a great, up to date article about denim at Pretty Green – DENIM IN MUSIC & CULTURE
Cool Name
Denim was originally workwear and so named because of it originating in the town of Nimes in France (it was de Nimes, from Nimes, denim). It was hard wearing so it made the easy transition to hard rocking.
A Levi Person
I was always a Levi's person as opposed to a Wrangler or Lee going back to the '70's when I purchased my first Levi Strauss denim jacket. Mine had patches added to it by me and I wore it to death (I so wish I still had it). I bought one a couple of years ago after a long time without one. When I put it on, I realised just how much I'd missed it. There's something 'just right' about the feel of a Levi denim jacket.
One thing I always liked was the fact that denim came in weights. The weights of denim came from the weight per square yard of fabric in ounces. Just like Rock – heavier is better. More information here
Anyway, all this so I could post a picture of my denim jacket 😉