I told you it was coming – a first play of "Sleep's Holy Mountain"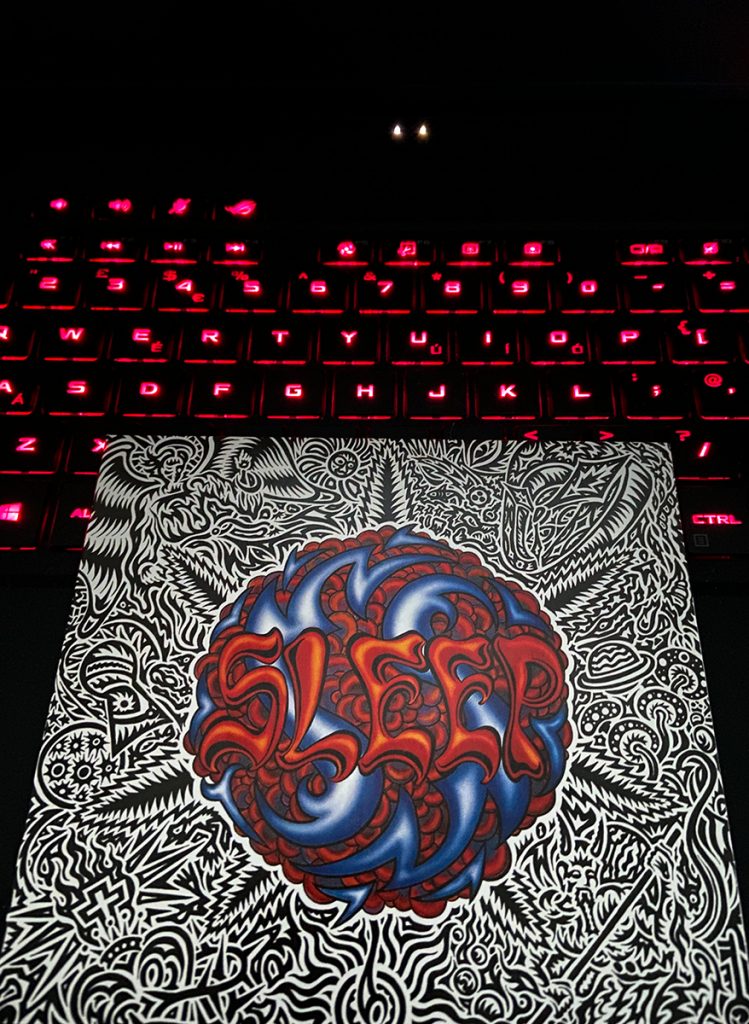 ---
It won't be the last!
"Sleep's Holy Mountain" Stand Out Tracks
"Dragonaut"
"Aquarian"
"Holy Mountain"
"From Beyond"
"Nains Baptism"
I have waited a long time to finally get around to own and play this album. The album cover artwork (by Robert Klem) first called to me a long time ago. I remember searching for it and finding that the vinyl was unavailable. Other things got in the way, it dropped off my radar.
Sleep are truly now on my radar.
It has just finished playing "Sleep's Holy Mountain" as I write this – it is magnificent! Bass, Guitar, Drums, the tone of each is perfection.
After a first play of "Sleep's Holy Mountain" this album is
Absolutely Recommended