mu and I both love music, it's how we met. We were students in Huddersfield in 1981. I was going to see Adam & the Ants in Sheffield and mu asked if I could get her and her friend tickets. I did and the rest was history.
A Musical Fidelity Sound
We knew that this time around, we would make our narrowboat full of sound. However, a narrowboat is just that; narrow. There isn't a lot of space. Power is also at a premium, you have to generate it yourself when on the cut. I have a stereo system I built many years ago. It's based around Musical Fidelity with floor standing Ruark speakers. Everything is big, heavy and uses a lot of power. there had to be a change.
So, on 9 February 2020 we went into Bath and purchased a Hi Fi system for Nb Silverdale. Funds are at a premium so it had to be something on a budget. Now I know the comments will flood in with
"You can't do Audiophile on a budget"
A Sound System
But I had to try and this is what I came up with
We needed sounds and we needed a mix of digital and analogue sounds. And we needed it on a limited budget! The 'One' is small but has some power provided by a toroidal transformer. The One forms the hub of the entertainment system: CD, Bluetooth for phones, laptop and TV but most importantly; vinyl.
The speakers had to be small. Coming from Ruark Prologue Ones, the DALI Spektor 1's are minuscule but upon listening to them in Richer Sounds I thought – I like the sound of that. The combination of Spektor 1's with the One sounded great. Once at home, they sounded even better. I also love the Danish design of the speakers.
My Pro-ject Carbon Debut, now coupled with the Alva Duo sounds amazing. Some might say it's had a counterproductive effect in that it's spurred me on to buy more vinyl. This inevitably takes up space but the solution has been four record boxes made in Glastonbury, from The Record Station.
I have to say, Richer Sounds were outstanding in their customer service.
A Sound Verdict
Overall, it's a size-limited system, for not much money and I think we've got something really special that will work. It's also expandable. I added the phono Pre-stage. A Rega Planar 6 Record Player would be a great upgrade choice. A Sub-woofer could be added in. The possibilities are endless. However, for now I'm happy if I never get to move away from this.
Is it the best in the world? No. It does however sound great and my vinyl has a new lease of life.
I can't wait to spin up Yellow Submarine aboard Nb Silverdale.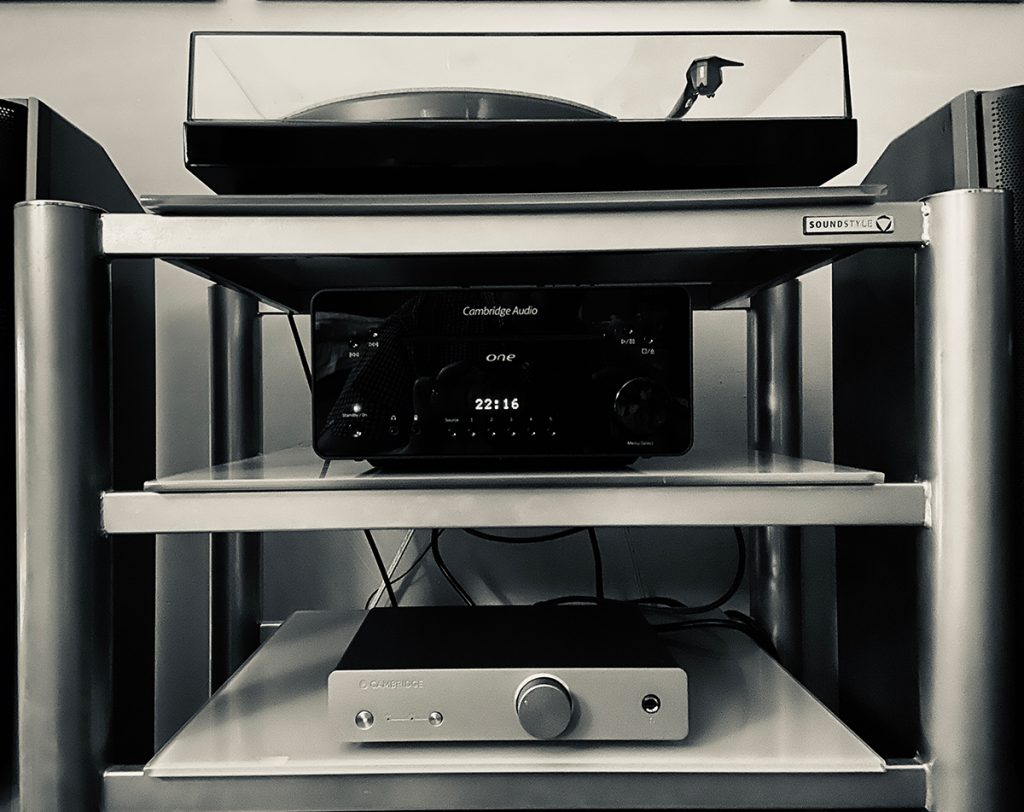 rp – peace and narrowboats