Wednesday 17 June 2020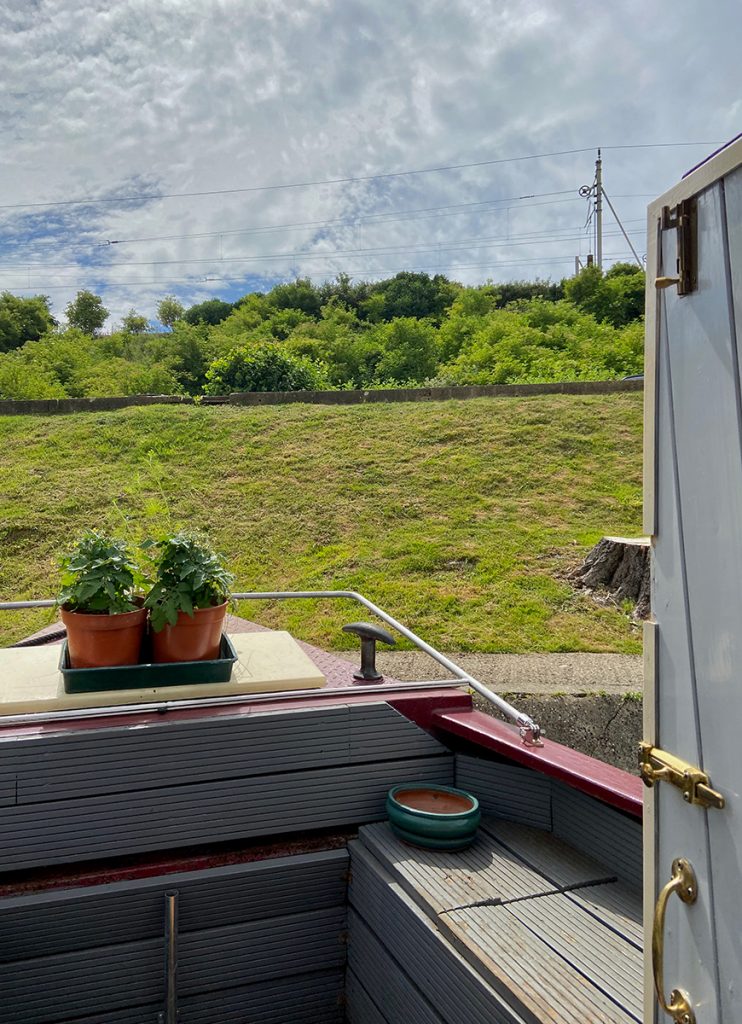 I Feel I Have to Mention the Trains
Whilton Marina is situated in the idyllic Northamptonshire countryside. The Grand Union Canal runs beside it. Oh, and it is nestled between the M1 Motorway and a high speed train line. The trains are fast and fairly infrequent but there are times when there seem to be a glut of them.
Oh, yes. It's just when you come to a crucial, quiet moment in a tense TV Series or when mu and I are trying to talk with one another from opposite ends of the boat. It is more noticeable at the moment due to the damned glorious weather we are experiencing – we have to have all the windows open. At night, they seem to operate them with a special 'extra engine noise' function operating. It can sound like they are passing along the pontoon we are moored to, at times. It's probably just the hearing being more sensitive upon waking, as the rest of the senses are dead to the world. The greatest is the 197-long container truck train that travels at 1.5 miles per hour, through the dead of night 😉
The trains are not a problem really and they don't put us off being here. You mostly switch out their sounds. The beauty of the railway line being atop an embankment is, that the view from Silverdale's front door is one of green bushes. Elderflower bushes are in flower at present – a delicate cream now that will eventually bear purple fruit.
The motorway is wind dependant. If it blows toward us, we hear it. If it doesn't, we don't.
All in all, it is a fantastic place for us – we can't recommend it highly enough.
rp – peace and narrowboats